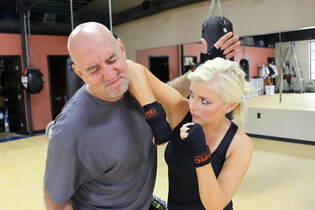 Women's Self-Defense Class!
Saturday March 25th from 1-3pm.
Come learn self-defense techniques that every woman should know. This class is free and open to the community. Ages 14+.
---
Enrolling for Kid's Jiu-Jitsu!
12 Weeks of Classes, 2 Classes a Week
$99 per child + a free gi for new students
April 10th - June 28th
---
Refer a friend who signs a 12-month membership
and earn a $10 credit on your account!
Refer 5 friends who each sign a 12-month membership
​and earn a FREE 1-YEAR MEMBERSHIP!

Personal Training, Private Lessons, and Private Classes Schedule:
Click on the appointment below to reserve your spot.
241 S. 5th West #201, Rexburg Idaho 83440